About Me + Contact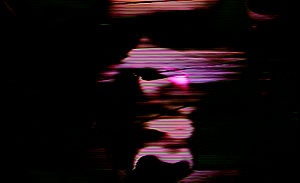 Mark R. Hasan is a freelance movie / film music writer and filmmaker with unique skills in audio editing & restoration, and fusing vintage analogue & digital gear for experimental-styled work.
Mark, however, believes that referring to himself in the third person is rather weird, so he will now switch to the single person perspective, otherwise known as "I".
After graduatting from York University's Film Program, I chose to concentrate on writing, and contributed from 1991 to 2008 film music reviews, interviews, composer and producer profiles to Music from the Movies, Britain's most widely read film music journal, including the publication's website.

From 1991 to 1999, I also operated a small video company under the friendly moniker of Bedlam Productions, specializing in video duplications and international conversions, as well as the archival videotaping of dance performances, and the occasional corporate video.
In 2001, I joined the writing staff at Told You So Productions, and wrote over 500 DVD reviews + DVD producer interviews. After the site closed in 2005, I established the media website KQEK.com, which incorporates the TYS archive, plus Blu-ray, DVD, film, soundtrack, book reviews, and interviews / profiles / podcasts.
In 2007, I joined Rue Morgue magazine, where I contribute articles, soundtrack and DVD reviews. I am on record as the only staff member to have passed out while watching Takashi Miike's banned episode of Masters of Horror, "Imprint," and waking up wearing a large slice of pepperoni pizza on my face. (One day this will surely happen to you, too.)
Additional works have also appeared in Lucid Forge magazine, Canadian Screenwriter, the Toronto Star, and Outre magazine. If you click on the tabs at the page's very top (look up… way up), you'll be able to access writing and podcasting archives.
In separate sections are samples of recent film work, a guest Q&A for the 2012 Toronto Jewish Film Festival,  my 2013 Black Museum lecture on the film music of the giallo genre, and multimedia skills.
Further info is also available via Linkedin, and respective resumes for Writing and Media Work.
To contact me or send a query, please send correspondences to "editor" "ten" "at" "mondomark" "dot" "com." Spam et al will be ignored.
– MRH (2014)